3/4" Single Cell Cellular Shades
Honeycomb-shaped cells insulate your home and improve energy efficiency
3/4" single cell size offers a large, bold look ideal for larger windows
Available in a variety of smart colors and subtle patterns
Create your perfect light level with sheer, light-filtering, room-darkening, and blackout fabrics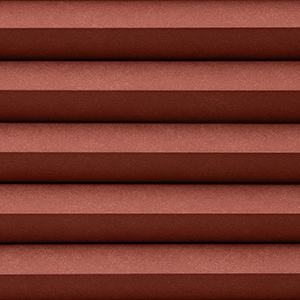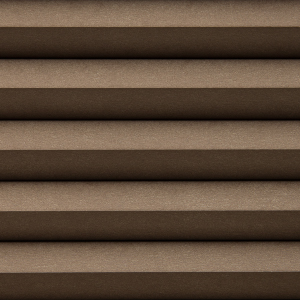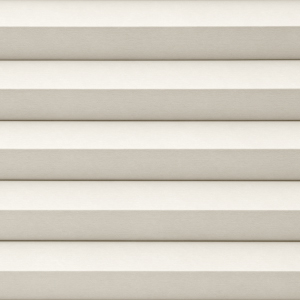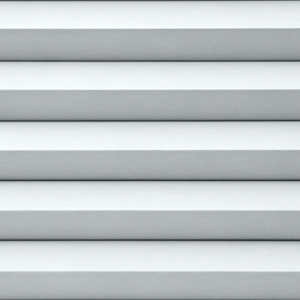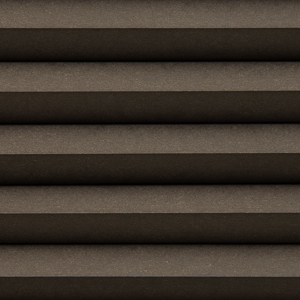 Details
Bali Cellular Shades are durable, multi-tasking shades that pair easily with any décor. Our single cell cellular shades are crafted with soft fabrics in smart colors and subtle patterns. Our expertly engineered custom cellular shades trap air in their honeycomb-shaped cells to add a layer of insulation to your home. These energy efficient shades block up to 56% of the sun's heat from getting inside and prevent up to 22% of your winter heat from escaping—saving money on your energy bills in every weather.
Motorized Lift
Cordless
Energy Efficiency
Economical
Help, Every Step of the Way
When you choose a custom Bali blind or shade, you're choosing designer style and quality for a DIY price. And our helpful resources mean that you always have a partner in your project. Use the links to the right to get the detailed info you need to tackle any window treatment project like a pro.
When the blinds are up exposing the window which cellular shade will hang down the smallest amount, a 3/4" or 3/8"? We are doing an inside mount and want to the blinds to hide as little of the window as possible when they are up.
Hello Topher. My name is Mary with Bali Customer Care. The 3/8" and ¾" single cell shades will have the same stack heights. The stack can vary slightly depending on the fabric itself. The Double Cell shades will have a thicker stack height. Please note that For Cordless, Continuous Cord Loop and Motorized it will be add additional 1" in stack height.
Date published: 2018-07-23
How deep does our window frame need to be to accommodate your 3/4" cellular blackout blinds?
Hello Topher This is Christy from Bali Customer Care. We will be happy to assist you. The bracket used for installation only requires 1/2" of space. The actual depth of the headrail will depend on the control type, for standard controls the depth is 2", cordless and continuous cord loop 2 3/16".
Date published: 2018-07-23
We have two skylights which need shades. Do you do window coverings for skylights, come out measure and then install?
Hello. My name is Mary with Bali Customer Care. At this time Costco online ordering does not offer skylight shades. However, if you are interested the skylight shades and installation services, Costco also offers an in home consolation program with our Graber Custom Window Coverings. To request a complimentary in-home consultation with a Graber designer, call Costco at 1-866-455-1788 or register at http://member.graberblinds.com/. Your designer will review product trends, help you find the perfect look, take accurate measurements, and provide a free, no obligation estimate
Date published: 2018-08-07
Do you sell 3/4 cell shade which opens from the top and the bottom.
Hi Toki. My name is Mary with Bali customer care. We offer corded and cordless bottom up top down in all ¾" cell sizes. You may click the following link to view the product options as well: https://member.baliblinds.com/shades/cellular-shades/34-single-cell-cellular-shades/
Date published: 2018-08-20
Hi, After receiving these shades If I'm not satisfied can they be returned? Thanks, Vicki
Hi Vicki, This is Christy from customer care. We will be happy to assist you with your question. The return policy is set forth by Costco, they are committed to offering the best value to their members, with a risk-free 100% satisfaction guarantee on both your membership and merchandise. Here is a link to their website https://customerservice.costco.com/app/answers/detail/a_id/6874.
Date published: 2018-07-03
How wide do the blinds come?  My window is  94 x 58
Hi Janice. My name is Mary with Bali customer care. All fabrics will accommodated your shade size, with the exception of Northern Lights which is only available up to 90" wide. We can manufacture your shade with a standard lift, cordless or continuous loop. If you are interested in motor availability, please call 1-800-538-9419 to speak with one of our motorized specialists.
Date published: 2018-05-07
What is the difference between the light filtering and sheer color options. Why are the sheer options significantly more expensive?
Hello. My name is Mary with Bali customer care. Sheer fabrics will allow light to enter the room and does not provide privacy. Objects can be seen quite clearly through the fabric. Light Filtering fabrics gently diffuse light and will provide moderate light control and privacy. Sheer Cellular material is more labor intensive to produce than many of the other fabrics, resulting is a slightly higher price point. To assist in selecting the best fabric for your application, please visit https://member.baliblinds.com/swatches/ to order up to 10 free samples!
Date published: 2018-07-03
We are not sure which level of light filtering to choose. We don't want sheer or black out but we are not sure between light filtering and room darkening. We want a lot of light but privacy is very important. Would light filtering afford good privacy ?
Hi Mike. My name is Mary with Bali customer care. The Light Filtering will gently diffuse light and provide moderate privacy. The Room Darkening will significantly dim light entering the room however, also provides moderate privacy. The deeper fabrics and darker colors will provide slightly better privacy. We also manufacture Sun Up Sun Down shades, which would allow two fabrics. You can select a light filtering for the day and blackout for night time privacy. Another option would be the bottom up top down feature. This would allow you to have a blackout shade and still allow light in by lowering the top down.
Date published: 2018-07-03