3/8" Double Cell Cellular Shades
Honeycomb-shaped cells insulate your home and improve energy efficiency
3/8" double cell size provides the highest level of insulation and sound absorption
Available in a variety of smart colors and subtle patterns
Create your perfect light level with light-filtering, room-darkening, and blackout fabrics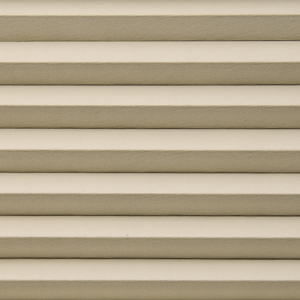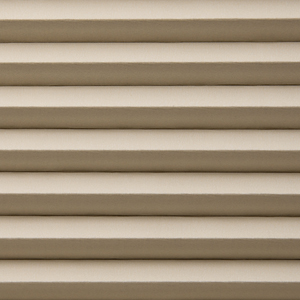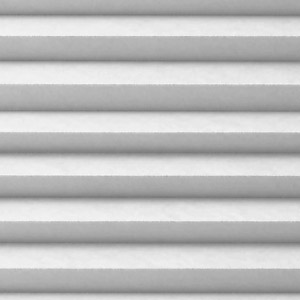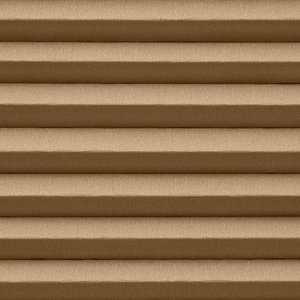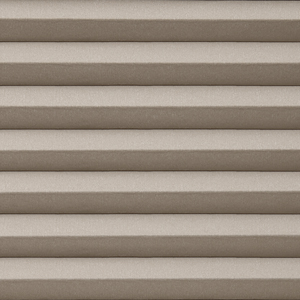 Details
Bali Cellular Shades are durable, multi-tasking shades that pair easily with any décor. Our double cell cellular shades are crafted with soft fabrics in smart colors and subtle patterns. Our expertly engineered custom cellular shades trap air in their honeycomb-shaped cells to add a layer of insulation to your home. These energy efficient shades block up to 56% of the sun's heat from getting inside and prevent up to 22% of your winter heat from escaping—saving money on your energy bills in every weather.
Motorized Lift
Cordless
Energy Efficiency
Economical
Help, Every Step of the Way
When you choose a custom Bali blind or shade, you're choosing designer style and quality for a DIY price. And our helpful resources mean that you always have a partner in your project. Use the links to the right to get the detailed info you need to tackle any window treatment project like a pro.
Are the 3/8" double cell cellular shades self leveling or do I need to adjust them to a level point each time I raise them?
Hello Ginny, my name is Manda with Bali Customer Care. For standard control shades the internal cords are combined together in a joiner ball to help ensure the shade stays level while raising and lowering. However; if the cord is not pulled evenly the shades may still become uneven, but can easily be corrected by raising the shades up and down a few times or by adjusting the individual internal cords. For Cordless shades, using the handles provided (two for larger shades) raise/lower them slowly keeping the bottom rail even. If the shade becomes uneven this can again be corrected by raising and lowering them a few times slowly.
Date published: 2018-08-31
I was pricing the 3/8 double cell shades but my husband wants to know the height of the shade when fully raised. My windows are about 58 in. in length. Is there a way to calculate this? Also would a single cell shade be less in height when fully raised?
Hello. My name is Mary with Bali Customer Care. The stacking height will be based on the fabric and control type. For a 3/8" double cell with standard lift cord, it will be approximately 3 7/8" including the top and bottom rails. The 3/8" single cell will range from 2 1/2"-3 3/8" depending on the material. For all cordless, continuous cord loop or motorized, you will need to add 1" to the height for stacking. Bottom up Top down with cords will add 3/8" to the stack and the cordless bottom up top down will add 1 5/8".
Date published: 2018-08-20
Hi, do the 3/8" Double Cell Cellular Shades utilize hollow plastic for the top/bottoms with plastic caps, or do they utilize a more substantial metal base? Thanks.
Hello Derek. My name is Mary with Bali Customer Care. Our cellular shades are composed of an aluminum bottom and top rail. The end caps on both rails however are color coordinated plastic.
Date published: 2018-08-08
Apparently not available in cordless top down, bottom up?  70" wide, 71" long
Hello. My name is Mary with Bali Customer Care. The bottom up and top down cordless is available, however there are limitations. The Midnight double cell is only available up to 48" wide with the bottom up top down cordless feature. For Midnight at this size, it would have to be the single cell.
Date published: 2018-08-08
Thinking about ordering room darking 3/8 double cellular shades in color brown #2491. Will these be white looking from the exterior of the house? If not can I get them that way?
Hello. My name is Mary with Bali Customer Care. The cellular shades in the color Brown 2491, will be white to the street. The Brown will only be facing the inside of the home. The top and bottom rails along with any cording, will be color coordinated to match the Brown.
Date published: 2018-08-07
Can I get double cell, blackout, top down, bottom up for bedroom privacy and sound absorption that sit inside the window frame? How do you keep them clean - the house/horse property is very dusty.
Hello. My name is Mary with Bali customer care. The Bali double cell black out materials are available up to 48" wide with the bottom up, top down and inside mounting. For shades wider than 48", we also have top down only which is available up to 86". If you are looking for the best coverage and privacy, we suggest outside mounting. Please reference the following link for the full cleaning recommendations: https://member.baliblinds.com/how-to-center/how-to-clean/.
Date published: 2018-06-20
I'm looking for room darkening, sound insulating qualities.  The 3/8" double cell is recommended for sound insulating but in the libretto, which is a light filtering.  Is there no room darkening color in 3/8" that provides both qualities?
Hello Carolyn. My name is Mary with Bali customer care. We do offer 17 Room Darkening colors in the 3/8" double cell. Each color below has noise reduction rating of 0.60. The colors are listed below: NORTHERN LIGHTS 3/8" DOUBLE CELL Brown - Mossy Glen - Squirrel Tail Charcoal - Museum - Thunder Cloud Cherry - Navy -Treehouse Falcon - Ocean Liner - Willow Branch Jungle - Sky - Sousaphone STORM 3/8" DOUBLE CELL Abbey Stone Koala Nutshell
Date published: 2018-06-13
Does the light level (light filtering, darkening, blackout)we choose change the insulating level of the double cell cellular shade?
Hello Andress. My name is Mary with Bali customer care. The insulation values will be determined by the fabric composition and cell size. The double cell Midnight (Black out) fabric will provide the best overall energy efficiency.
Date published: 2018-06-06